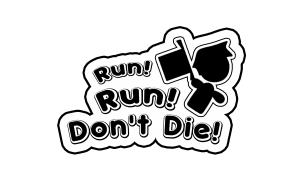 It's official, Run! Run! Don't Die! is out now! After some time cooking on the back burner, we believe that the re—release of Run! Run! Don't Die! (R2D2) is ready for the limelight! R2D2 is a speed runner built off of the inspiration and archetype provided by the classic platform games from the golden age of gaming.
When R2D2 was initially released, the game utilized an online high score board. This scoreboard was unfortunately lost during a backend transition of our systems.
The re-release of R2D2 fixes all of that and then some, restoring Run Run to its former fun, competitive glory! Checking the leaderboard is easy, either on the Run Run web page or in-game on the home screen. You may query for additional high scores on the Discord server as part of the new feature roll out.
That's not all the new bells and whistles added, we've experimented and added some features to the Discord integration. One such integration is an alert when a new high score is submitted. Whenever a new competitive entry is published to the leaderboard, an alert will be sent to the members of The Indie Discord  which includes the player's name and current score!
Finally, we have added the capability to expand the life of the game through seasons. At this moment, seasons will only take a snapshot of the high scores within a given time period. In the future we plan on changing up the levels for additional competitiveness!
We hope you enjoy this release of Run Run as much as we have. Please join our Discord and challenge those on the leaderboard. Besides, if you manage to dethrone the current champion, there is even a custom Discord role you can win!