Ambuuu is currently on display at DreamHack Dallas!
DreamHack is the world's largest digital festival. A place for gamers of all stripes to come together to compete, make new friends and celebrate all of the things that make internet culture great. They host the world's largest bring your own computer LAN party, esport tournaments, cosplay competitions, panels, and more. Feel free to stop by the game jam booth and play the Jam version of Ambuuu. The games from the other winners will also be on display.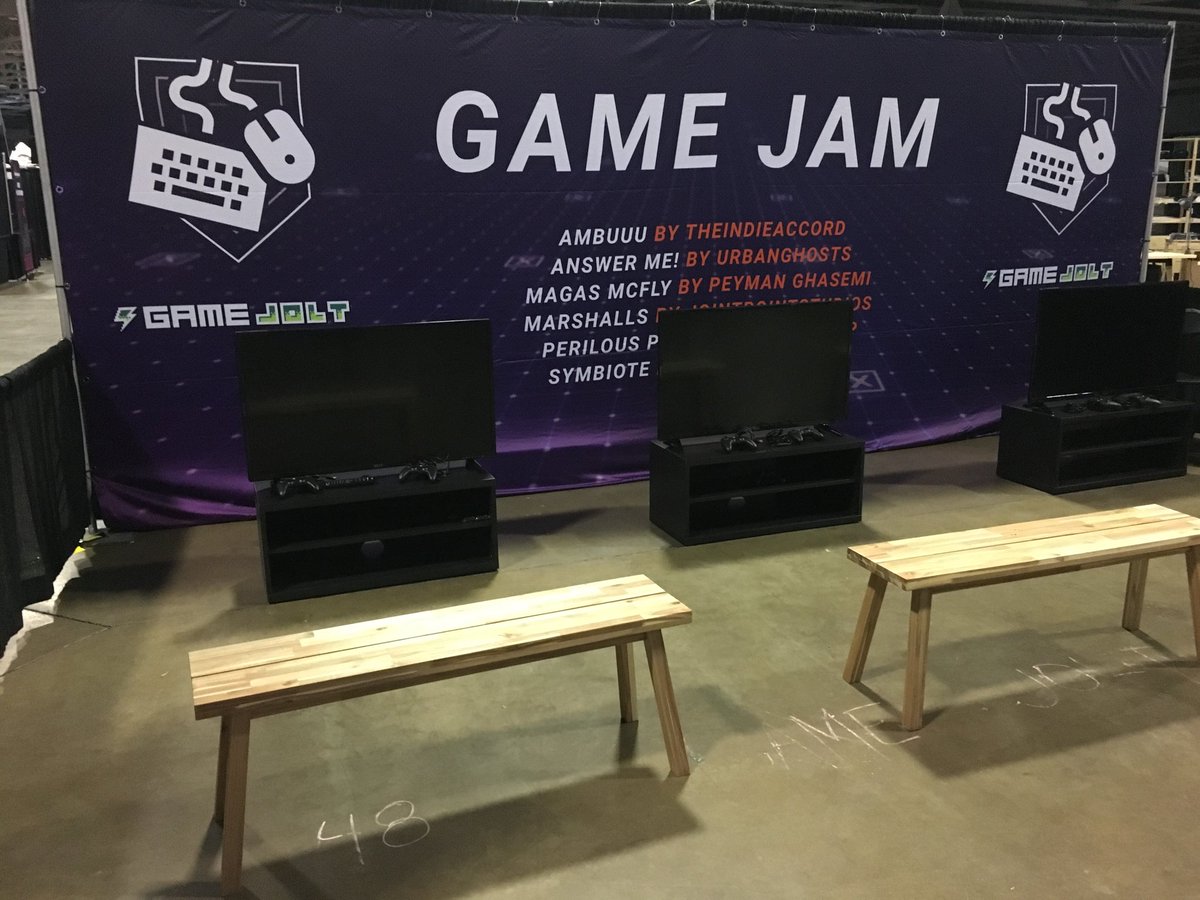 (Photo Courtesy of @gamejolt)
None of us could be in Texas to show the DreamHack Ambuuu version in person, so we would love to see any pictures you take of the booth or DreamHack in general. Make sure to tweet them at us! And thank you to the volunteers showcasing it for us! We hope to see you all at a future DreamHack.
To celebrate we also spruced up the landing page of Ambuuu. Check it out. Our goal was to create a simple and catchy landing page for Ambuuu to have a easy place to access the download and most up to date news available. It also includes a short form in case you want to join our mailing list and be emailed about new releases from The Indie Accord. Next on our list is a presskit and steam page!
Peace!