We are proud to announce the newest version of the Iktsua alpha (v0.1.9)! This version had a heavy focus on graphics, effects, and level look/feel. The changes include:
Weather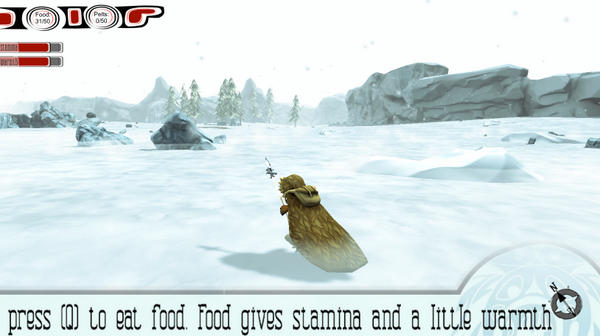 Weather Effects
Changed weather according to biome
Added in new weather effects
Added antialiasing
Added color correction
AI

Wolf Pack Attack!
Optimized AI behaviour based on distance to player
Randomized enemy size (effects speed of enemy and drops)
Added herd AI
Optimization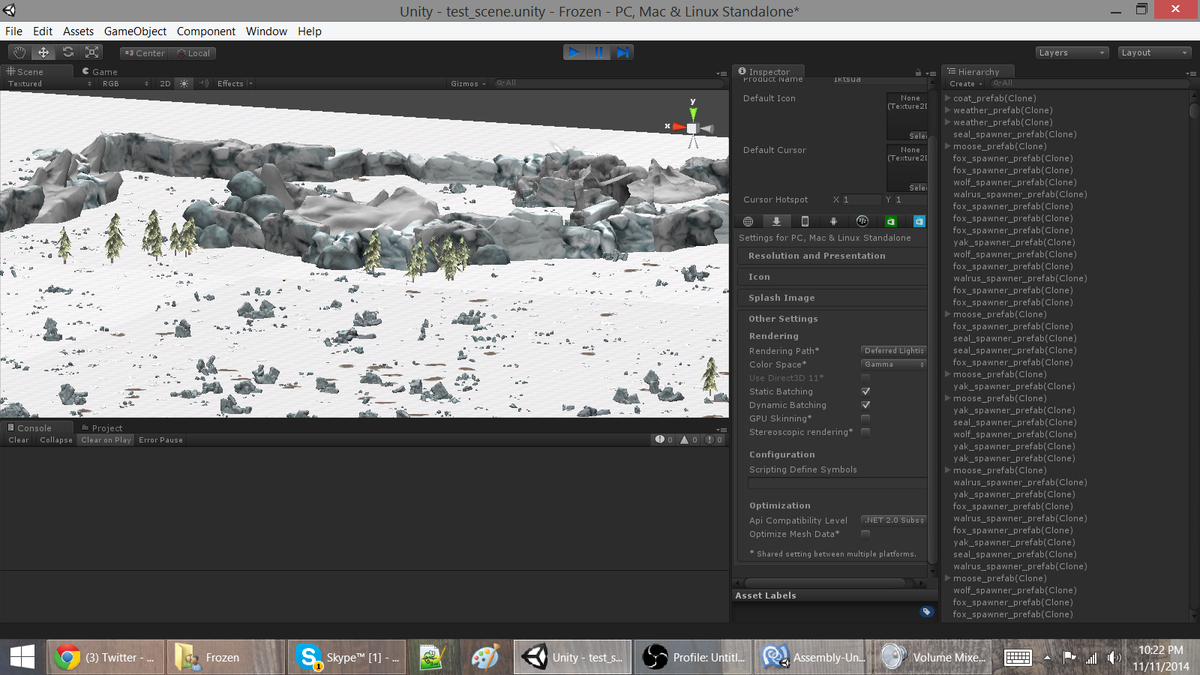 Top Down View of the Tundra
Optimized big room
Removed snow from village
Balancing
Changed camera back to normal
Decreased bear boss difficulty
Animals slowed down in snow drifts
Changed the way you throw your spear
Misc
New HUD
Added berry sound
Enemies can no longer spawn on top of you
Fixed texture in bear room
Added ability to zoom camera
The next update will focus on the Husky!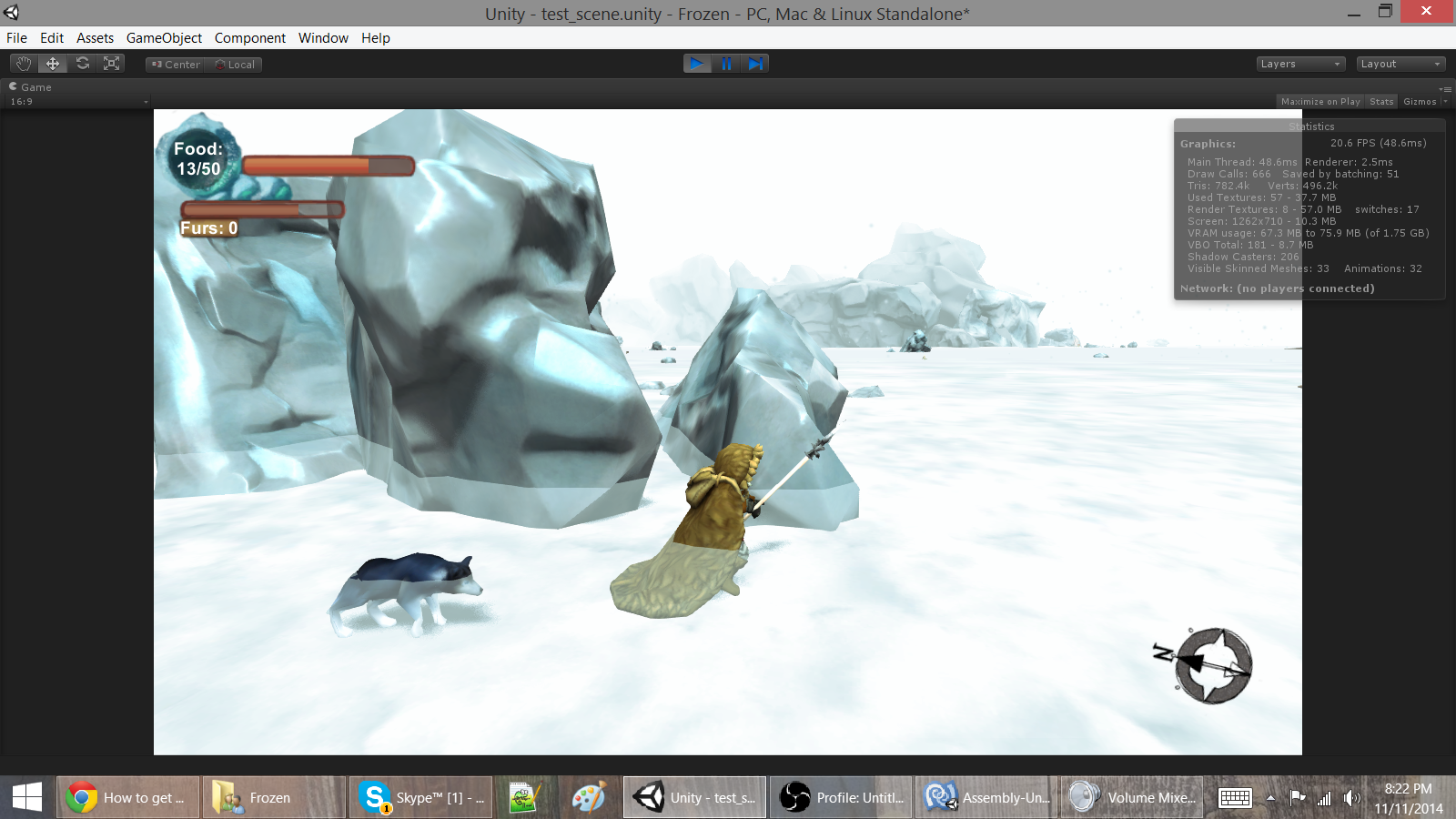 Puppy!